Dealerships are experiencing a complete digital disruption: now is the time to start incorporating advanced mobility technologies to ultimately future-proof their business and emerge into this new and exciting mobility ecosystem.
24 February, 2022  The digital disruption of dealerships goes beyond automotive retail digitization and the standard shopping experience. It's no longer just about how you reach your customers via which digital tools to close sales. It goes beyond traditional car buying.
Dealerships doing business in the digital age
Digital disruption means enhancing the traditional dealership model to address users' evolving needs thanks to new mobility offers. Offering advanced mobility technologies (i.e. digital rental, carsharing, connected fleets, test drive) helps diversify your current service. Plus, it generates new revenue streams beyond traditional car sales, leasing, and financing/insurance packages.
These advanced mobility technologies allow for a new, seamless range of connected, shareable products, and services to be made available. This is important because customers are more well-informed, connected, and demanding than ever before. Plus, it allows you to future-proof your business while efficiently covering your distribution network.
What is new mobility and why dealerships should care
Digitized retail, electrification, and new mobility are all impacting the way dealerships do business. But new mobility is especially key in determining just how far a dealership will go.
New mobility combines traditional mobility with advanced, modern technologies. It includes autonomous driving, vehicle connectivity, as well as vehicle electrification. Instead of feeling deterred, successful car dealers find opportunities in these very digital disruptions that are affecting dealership economics.
As a car dealer, you may be confronted by some of the following challenges:
Your compensation model is evolving
You need to tap into new sources of revenue
You want to become a key player in the new mobility ecosystem
Taking a "Mobility Service" centric approach to your business thanks to new mobility offers addresses these challenges head on. By integrating seamless, connected new mobility solutions (i.e. digital rental, subscription and flexible leasing, connected fleets for car loans, or corporate carsharing) you achieve your growth objectives.
In doing so, you also future-proof your business, ensure asset monetization, better address your users' needs, and optimize costs. More efficient use of your time, resources, and manpower gives you a competitive edge.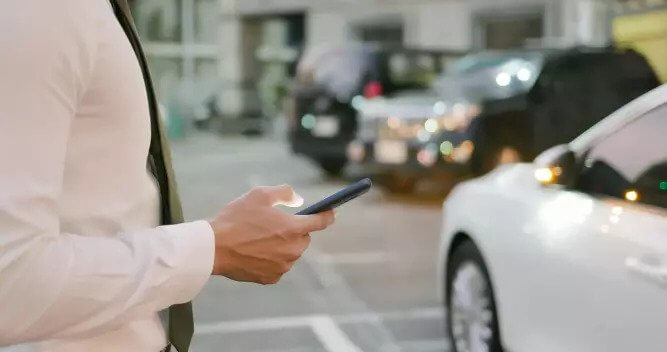 New mobility services help you to get closer to the end-user. This is due to the accessibility surrounding new mobility: immediate and hassle-free digital accessibility naturally translates to greater sales. A user is more likely to follow-through with a transaction if they can reserve a vehicle efficiently from their desktop or phone.
The implications of new mobility for the dealership business model are, therefore, tremendous. For example, subscription vehicle sales alone could help the US and European markets reach $30 to $40 billion by 2030, according to Boston Consulting Group. Now imagine the numbers if you were to combine several different types of new mobility services into your current offer!
When you offer a wide selection of services, you address a greater number of user needs. In other words, by diversifying your offer, you tap into new user pools. This means you maintain a competitive edge by complementing traditional sales, instead of challenging them. The result? Everyone wins.
Finding the right technology to enhance your dealership business model
When integrating new mobility into your business, you'll need to find the right technology to power your vehicles. Plus, it needs to be compatible with the platforms through which your clients will reserve those vehicles.
A robust and scalable SaaS (software-as-a-service) provider not only ensures that your vehicle fleet and platform is up and running at all times. The technology will also be agile enough to evolve with your company as your business expands to new vehicles, offers, markets, and geographical locations.
The ideal technology partner will, therefore, scale with you and provide seamless support at every stage of your business's development. When selecting your technology provider, remember to assess the following:
Customer-facing platform or front-end through which clients complete the entire booking process, from vehicle reservation and unlocking to payment and drop-off. It should be seamless and user-friendly.
Back-office management and analytics to increase fleet utilization and revenues, reduce operational costs, and configure discounts for each predicted idle time range to maintain upstream revenues. It should be robust and offer real-time data.
In-vehicle technology that transforms vehicles into an optimized, sharing-ready fleet accessible by clients to book vehicles and for dealerships to monitor them and ensure maintenance. It should be reliable and efficient.
Ready to learn more about how to enhance your dealership business model and find the right technology to support your business? Download our Dealership Digital Disruption Guide today!