Vulog's own Kristopher Luey, Monica Wejman, and Jonathan Moorhouse were live on location at Micromobility America, CoMotion LA, and AutoMobility LA to bring insights into what to look out for in mobility across North America 2022.
December 1, 2021  With the North American market currently undergoing major transformations to their electrification, urban mobility, and transportation infrastructure, conversations about the future of mobility have never been more passionate and decisive.
Where are these conversations happening? Vulog recently attended three of the industry's top events – Micromobility America, CoMotion LA, and Automobility LA – where fellow industry leaders and innovators gathered to discuss the future of mobility. Where is the mobility revolution headed? How will it transform future generations' ways of living and moving? How are public and private players collaborating to achieve common goals? Keep on reading to hear insights from Vulog experts who were on location driving these conversations and many more.
Micromobility America: Revving up the urban mobility ecosystem (San Francisco, United States)

This past September, Vulog's Growth Director, Kristopher Luey, attended Micromobility America in San Francisco, United States. The annual event is an interactive in-person gathering that brings together micromobility's leading investors, thinkers, and builders. It's no surprise then that industry leaders refer to it as the "home for innovators"! Micromobility America is the place to be when it comes to finding innovative, viable, and trendy alternatives to private car ownership in order to create more livable urban centers and build a more sustainable world. More on that in Kris' insights from the event below:
What were some of the emerging trends at Micromobility America? 
Kris: The atmosphere was electric – pun absolutely intended. The one-day event was filled with passionate discussions around the future of small, electric alternatives to personal vehicle ownership, and onsite test rides of some interesting new vehicle form factors.
Developments in business models was definitely a hot topic. The subscription model, for example, has emerged as a top contender among shared mobility offers. Whereas subscription has traditionally been offered by traditional car OEMs, we're now seeing start-ups and medium-sized companies offering it as part of their go-to-market strategy. Traditional car OEMs see subscription services as the bridge between car rental and car leasing. This approach makes sense for micromobility services as well – the operator bears the brunt of the high upfront cost of a new micro-vehicle, whilst bringing economies-of-scale to full-service perks like insurance and maintenance. Whether they're targeting the general consumer (commuters who spend too much on pay-per-trip sharing services), or workers in the gig economy, there is clear alignment with this low-hassle, low commitment access model.
We also see a lot of investments going into new vehicles, highlighted by all of the great announcements and launches coming from emerging players like Unagi and UBCO. Take another example, Belgium's popular electric bike for connected riders, Cowboy. They're now expanding to the US market, and quite fittingly so, given their name and "go-getter" spirit! This is all an indication of just how fast the micromobility industry is growing – it's reaching all walks of life and all corners of the earth (literally). In the USA specifically, the recent infrastructure bill commits substantial dollars to cleaner mobility options like walking, micromobility, and transit. We're excited to see how this plays out, but fingers crossed for more dedicated micro-vehicle lanes, wider sidewalks, and streets built for movement, not personal cars.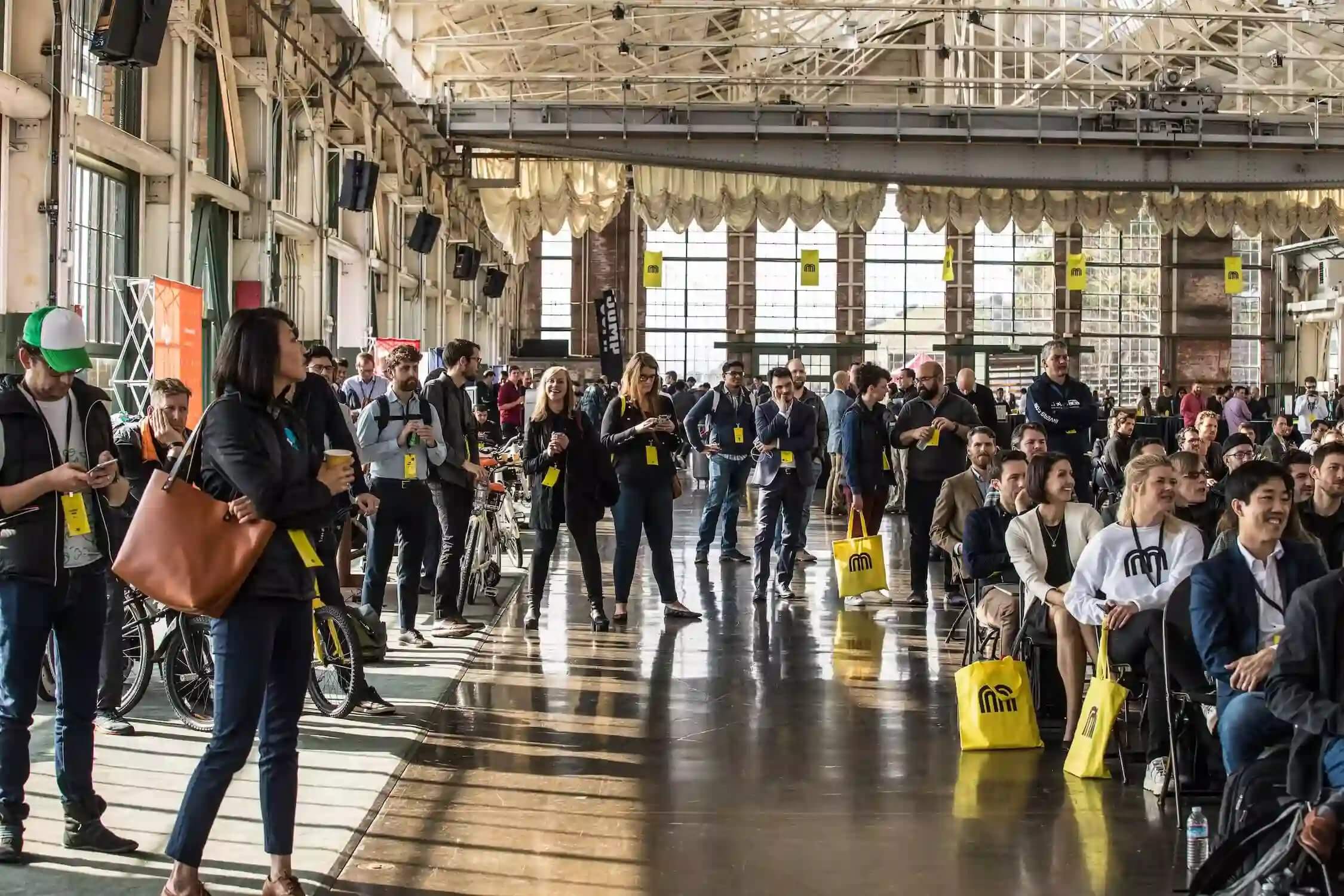 Key takeaways?
Kris: The event reaffirmed, for me at least, that electric vehicles are great, but for them to truly solve today's problems, they must be shared. No matter what, a personal vehicle sits idle 95% of the time, whether it's an ICE (Internal combustion engine) or EV (electric vehicle). Therefore, even stationary EVs must be shared to reduce the number of vehicle miles traveled (VMT), thereby reducing urban congestion and production emissions. The event also highlighted how each city has unique mobility requirements. It's vital to have flexible mobility solutions that can allow you to adapt your business model based on user preferences and city infrastructure – not every user is the same! And with no surprise, cities need to build the necessary infrastructure to support micromobility vehicles effectively. That's why it's so interesting to observe all of the major investments and transformative legislation currently being infused into the transport ecosystem that will accelerate change in our daily standards of travel and commuting in the upcoming year.
CoMotion LA: City leaders spearheading change in the New Mobility revolution (Los Angeles, California)
Next up, Monica Wejman, Managing Director, hit Little Tokyo in Downtown Los Angeles to attend CoMotion LA. The event provides a space for leaders to come together and inspire one another, including policymakers, leading technologists, global mayors, public transport operators, start-ups, and established players. Over three jam-packed days of engaging and interactive demos, talks, and workshops, CoMotion LA dived into the challenges and opportunities of urban mobility and ways to disrupt the traditional ways in which people and goods travel via air, land, or water.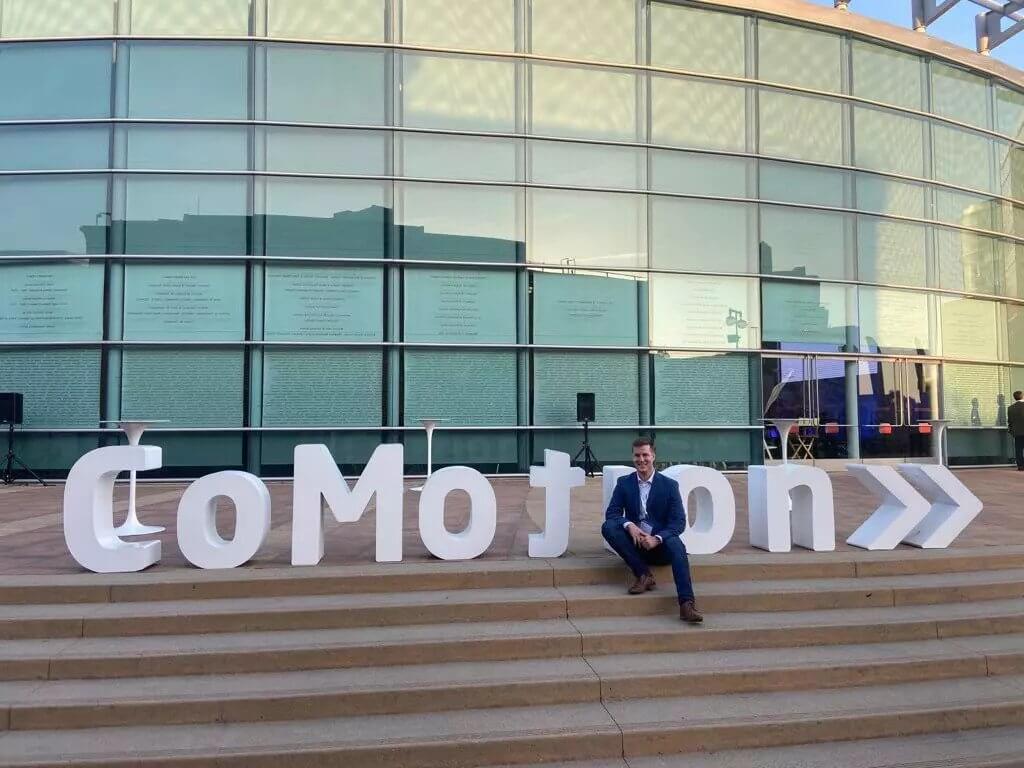 What were the main themes at CoMotion LA?
Monica: Comotion LA brought together a dynamic mix of key players from the public and private sector that are actively working to push the boundaries of mobility in their respective cities and with their respective products. It was made hyper clear that collaboration between public and private is crucial to ensure that the future of mobility meets the needs of the people living, working, and playing in our cities.
Lori Pepper, the Deputy Secretary for Innovative Mobility Solutions at California State Transportation Agency, is actively working to make it easier for the public sector and private sector to collaborate on initiatives and her main message to the private sector was to understand the audience when approaching the public sector with opportunities. It's important for the private sector to respect guidance and regulations when launching new mobility initiatives in our cities.
The state of Michigan totally understands the need for this public/private collaboration which is why they are the first state in America to create the role of a Chief Mobility Officer. Congratulations to Trevor Pawl for being the first CMO and moving the needle in mobility policy, technology, and public/private partnerships. If you ever get the chance to catch Trevor speaking, you will leave the session energized and truly excited about the future of mobility in our cities.
With a large focus on the mobility revolution in Los Angeles electrification was at the forefront of the conversation. The recent infrastructure bill will drive electrification forward with 7.5 billion dollars being committed which means we will see a substantial increase in the charging infrastructure across the nation. Kudos to Kameale Terry and the team at Charger Help who have identified a current challenge with charging infrastructure: Maintenance and uptime of the EV charging network. Charger Help has released the first solution in the market to efficiently solve EV charging maintenance issues. With the boom in infrastructure that's about to happen, I truly believe their expertise is going to be needed and we should see them scaling quickly. I'm excited to follow the Charger Help journey.
I'll leave you with a couple of cool facts:
-Did you know that the 2028 Olympics in Los Angeles is going to be a car-free event for spectators?
-Let's see more cities follow the path of Utrecht, which has built a 12,000 bike parking infrastructure at their major train station making it super easy for the community to live a car-free lifestyle.
–LA Metro will be providing all youth (K-12) with free LA Metro access. A great tactic to ensure our younger generations are becoming more comfortable with public transit and ultimately becoming less reliant on personal vehicles.
AutoMobility LA: Hosting the debuts of some of the world's newest vehicles and automotive tech (Los Angeles, California)
Last but certainly not least, Jonathan Moorhouse, Business Development Manager, made his way over to AutoMobility LA where the automotive and technology communities connect to reveal the latest in zero-emission vehicles, automotive technology, and more. During this annual event, players and stakeholders from across the industry (start-ups, tech companies, designers, automakers, developers, analysts, government, and media) from all over the world attend the two-day event to witness first-hand major vehicle debuts and, of course, to connect and gain insights. Below are Jonathan's own first-hand accounts from the event:
Overall impression and key takeaways?
Jonathan: EVs were definitely the talk of the town at the event, especially as they are integrating into North American culture and society more rapidly than ever before. There has also been a significant advancement in this regard by major OEMs as they search for alternative fuel sources as part of their pledge to go electric. If we take a look at a few examples, we see many ambitious goals coming from OEMs for the near future:
Announced at the LA Auto Show, Kia plans to reduce 97% of the company's carbon emissions by 2045. Kia also aims to electrify its full vehicle line-up in Europe by 2035, and from 2040, Kia's vehicle line-up in key markets will exclusively consist of electrified models. Quite the goal!
Kia also previewed the Concept EV9 at their AutoMobility LA reveal this week. The Concept EV9 hints at Kia's next model in the dedicated BEV line-up, following in the footsteps of the Kia EV6.
Next up, Volvo will only make electric vehicles. Staying ahead of the curve in an ever-increasingly competitive landscape is key, which is why so many OEMs are racing to integrate new technologies and develop new types of vehicles.
At Automobility LA, actions spoke louder than words as industry leaders debuted new vehicles to help reach their goals. A few other noteworthy vehicle showcases include Subaru's Solterra, their first step into the world of electrified vehicles,  Hyundai's "Seven Concept" which offers a small refrigerator and technology to power your house in case of a blackout, and the launch of Vinfast in North America, with their model VF e36, claimed by many to be the next Tesla as it breaks into the luxury EV market.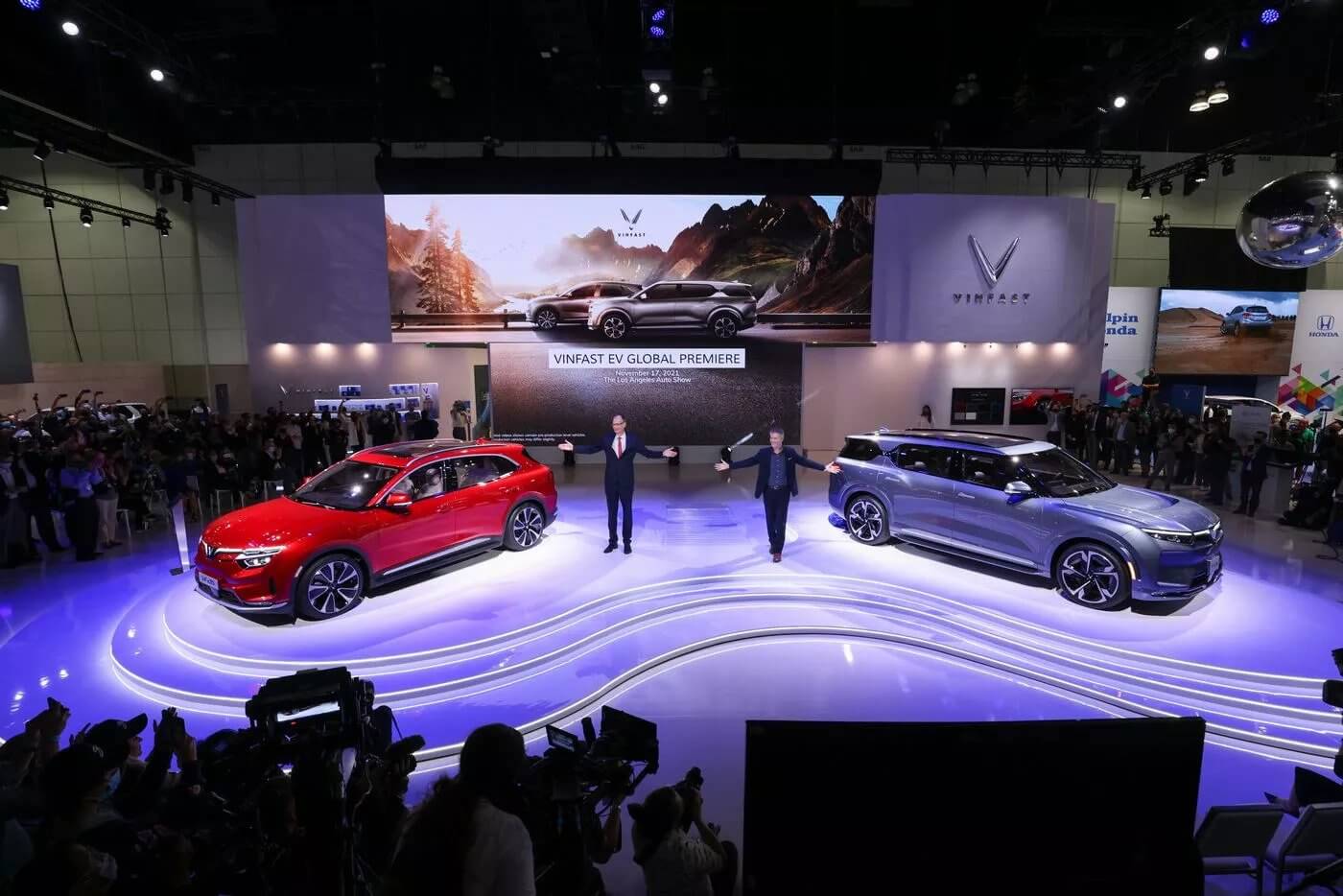 The Mobility Revolution is ramping up in North America
North America is experiencing an exciting time of transformation as major advancements in mobility and technology break ground in home to the world's first automobile. The explosion of technological advancements in the automotive and mobility industries has been tremendous, and bringing together leading experts and stakeholders is key in keeping that momentum going. Joint collaborations between private and public players are also necessary for ensuring that all of the brilliant ideas and innovations being brought forth to the table are implemented efficiently and sustainably.
Want to keep the conversations going and meet us at future events?  Check out the list of events we'll be attending here!