The first part of our milestone series below gives you a taste of how just some of our clients are driving the mobility market and contributing to its economic boom in 2021.
June 17, 2021 This year has been a massive year for everyone here at Vulog, but particularly for our clients as they lead the way in the world of shared mobility. With new and exciting milestones coming about constantly, we are shining the spotlight on a selection of big industry players powered by our pioneering technology!
WeShare | Launched electric carsharing in Hamburg | February 2021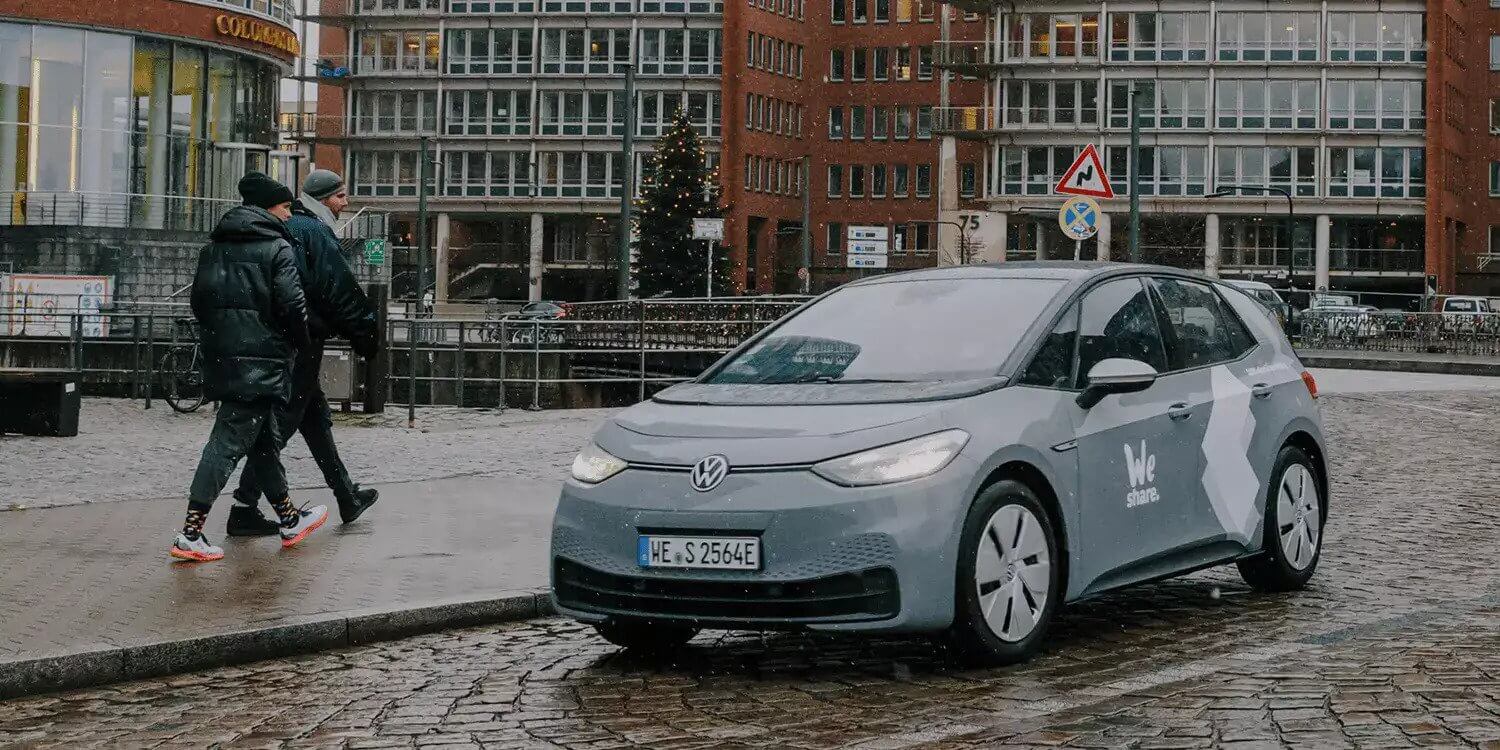 No short circuits with WeShare: the pandemic hasn't stopped Germany's leading electric carsharing service from making its mark. Its parent company, Volkswagen, is just getting warmed up! In addition to running operations in the trendy capital of Berlin, WeShare recently expanded to the bustling city of Hamburg, with a fleet of 800 Volkswagen ID.3s. That's pretty impressive for a city of 1.8 million! In addition to this huge milestone, WeShare that has already launched in Berlin will officially turn 2 years old by the end of June – happy birthday celebrations are in order!
WiBLE | Joined with Spanish ridesharing company Cabify |February 2021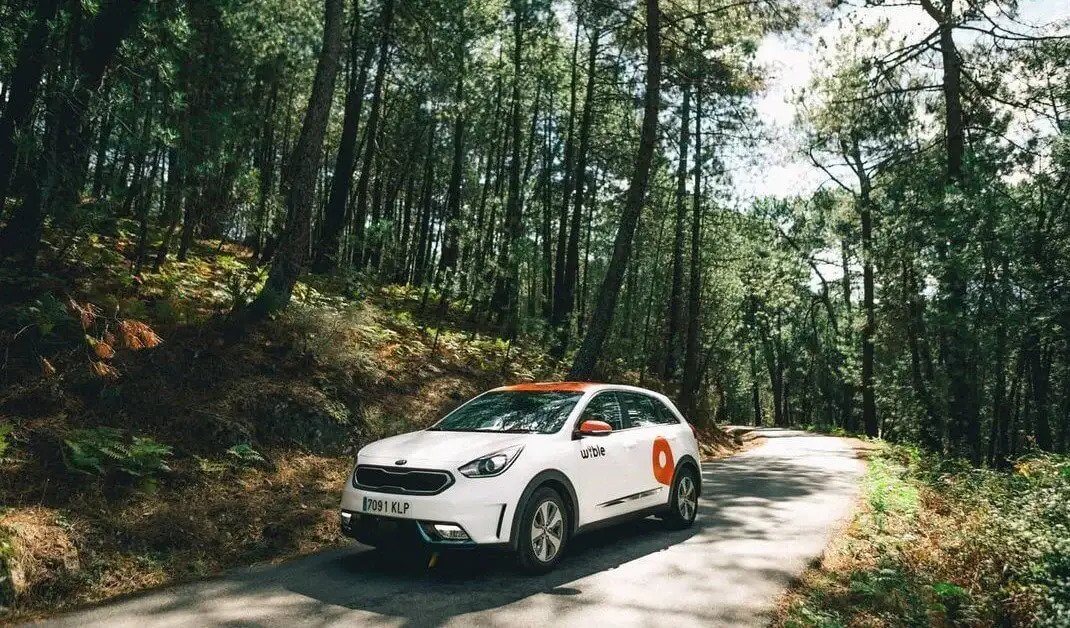 WiBLE is on the ball when considering the best possible solutions to reducing private vehicle ownership and decongesting roads. What's the latest from Spain's leading carsharing operator? They've joined forces with Cabify, Spain's most popular ridesharing app! This new partnership is a great alternative for people searching for more flexible and green options on how to travel. Plus, it offers an added value to the MaaS economy by providing a seamless and reliable solution for people on the go.
Mocean | Expanded its services to LA's Westside | April 2021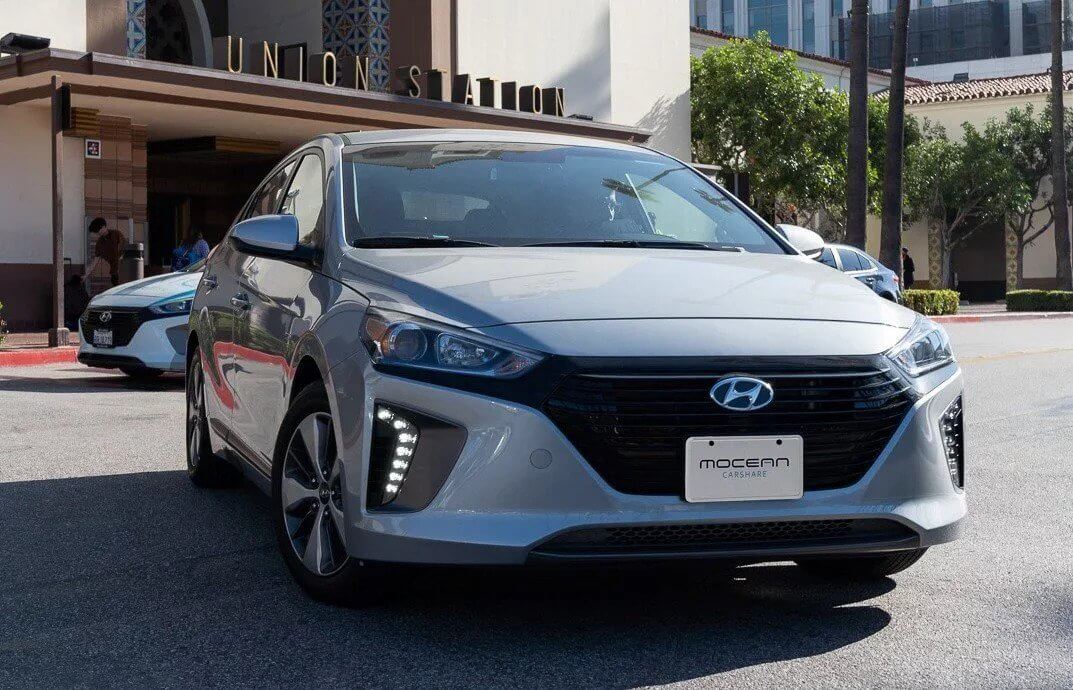 Coming to you live from Los Angeles, Mocean has expanded its free-floating carshare service to the City's Westside! What does this mean for the city? 1. Less congestion on the roads. 2. Provides an affordable mobility option, and 3. Saves time for busy LA city-dwellers who need to hit the road at any given moment. Mocean is truly the holy grail of carsharing as it continues to meet the increasing demands for efficient and sustainable mobility options for the City of Angels!
JOCO | Launched an ebike sharing service in NYC | April 2021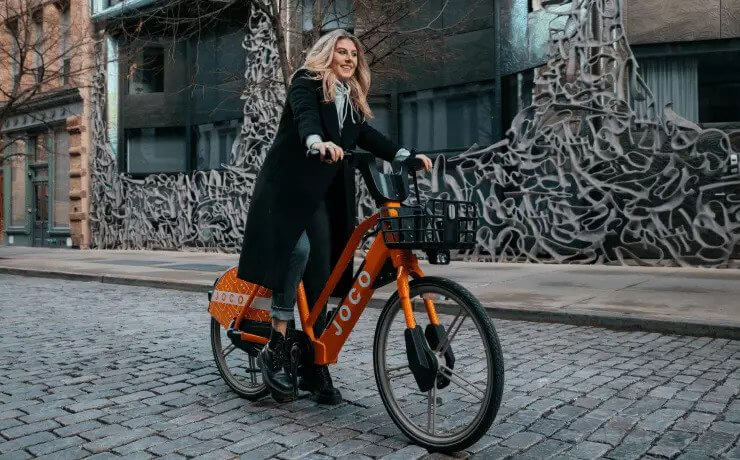 The Big Apple welcomed a game-changer in the bike sharing industry this year: JOCO revolutionized micromobility by developing an innovative way to park their e-bikes to avoid clogging up sidewalks! The bike sharing operator met the increasing need for commuting options – while being conscious of the planet, of course – by thinking outside of the box and finding a creative, win-win solution for an age-old user challenge: finding safe and convenient parking. So don't worry if you have to run errands or make it to work on time: there's no way you can miss these bright orange ebikes in New York City!
ELOOP | Expansion of fleet size with Teslas | April 2021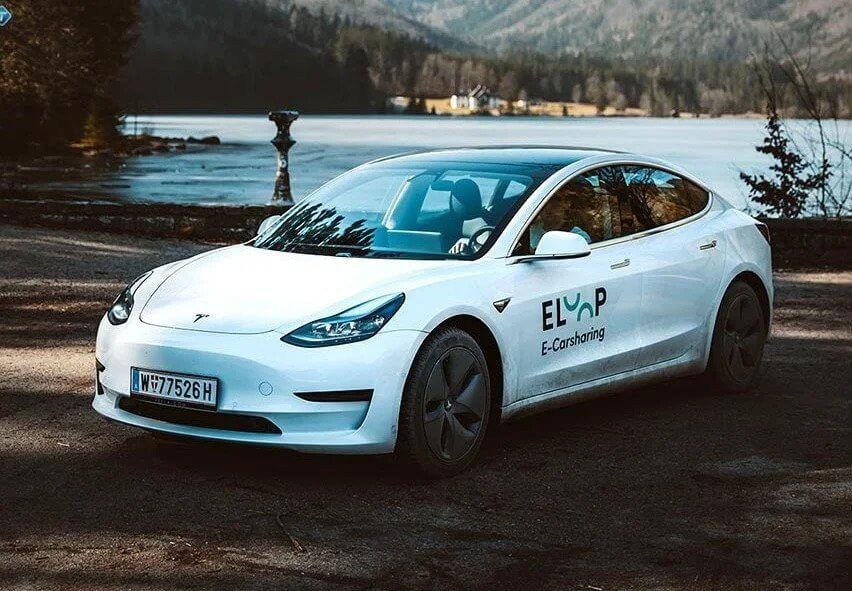 Ever wanted to cruise around in a Tesla? Well, ELOOP is hitting the streets with an addition of 200 Tesla Model 3 to their fleet! ELOOP is truly changing the carsharing game not only by providing this premium user experience but also by tokenizing their fleet! As a result, cars can be shared amongst a community of owners who also share the service's revenues via tokenization. Such an "outside the box" idea!
MOL Limo | Added a new iconic model to their fleet | May 2021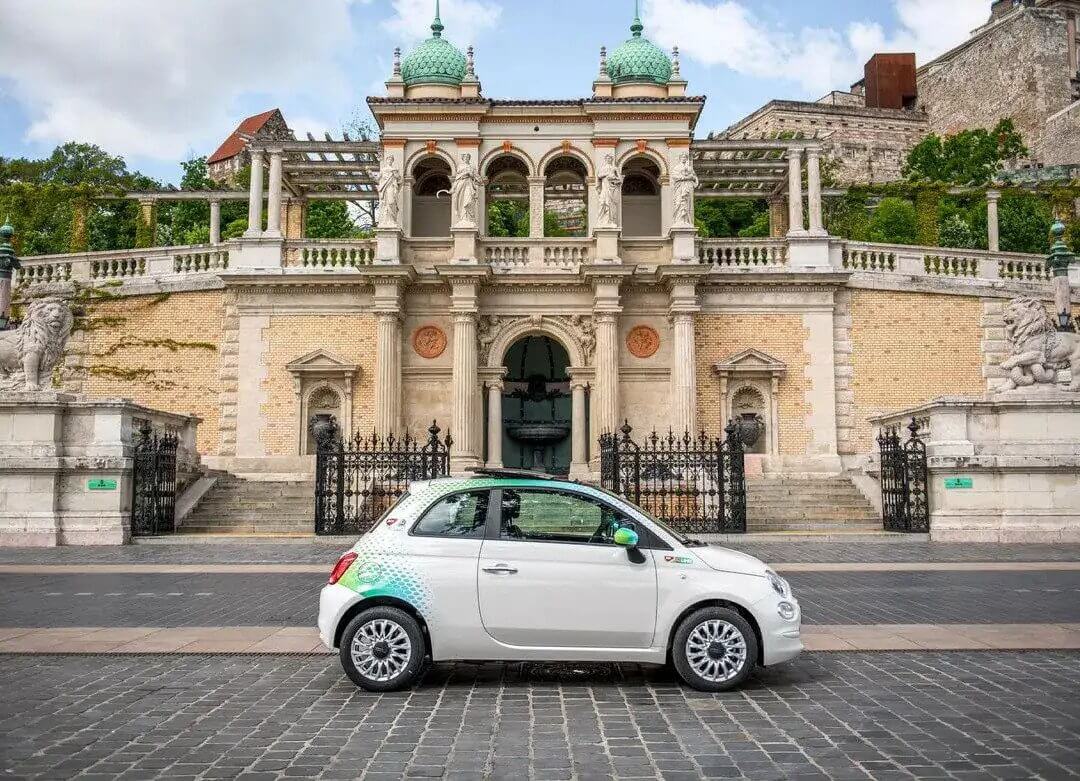 Does MOL Limo show signs of stopping? Majd ha piros hó esik! (That's the Hungarian equivalent of "When pigs fly!"). What else is impressive? Being the largest carsharing service in Budapest is a milestone in itself! MOL Limo has gone above and beyond and recently added to their already remarkable fleet with the Fiat 500 Hybrid! Did we mention it has a sunroof? Who knew you could live the "dolce vita" life in Budapest? Time has also gone fast for MOL Limo, as the operator is turning 3 years old this year!
Free2Move | Launches its service in a new city | June 2021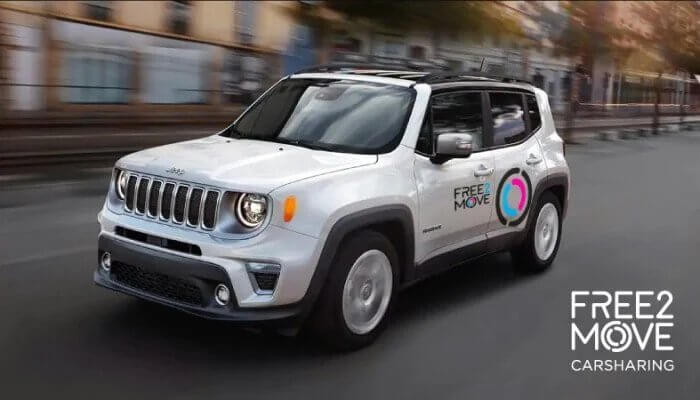 Portlanders, get ready to ride in style! Free2Move USA has already been operating in Washington D.C, and now Portland has its turn – the city is once again gaining access to free-floating carsharing, thanks to Free2Move USA, where you can hop into a Jeep Renegade or Compass at a moment's notice! Not only has Free2Move USA added a new city, but the Citroën AMI that has already launched in Paris is coming soon to Washington D.C – it will for sure be a fun ride!
Enuu | Expands to Germany | June 2021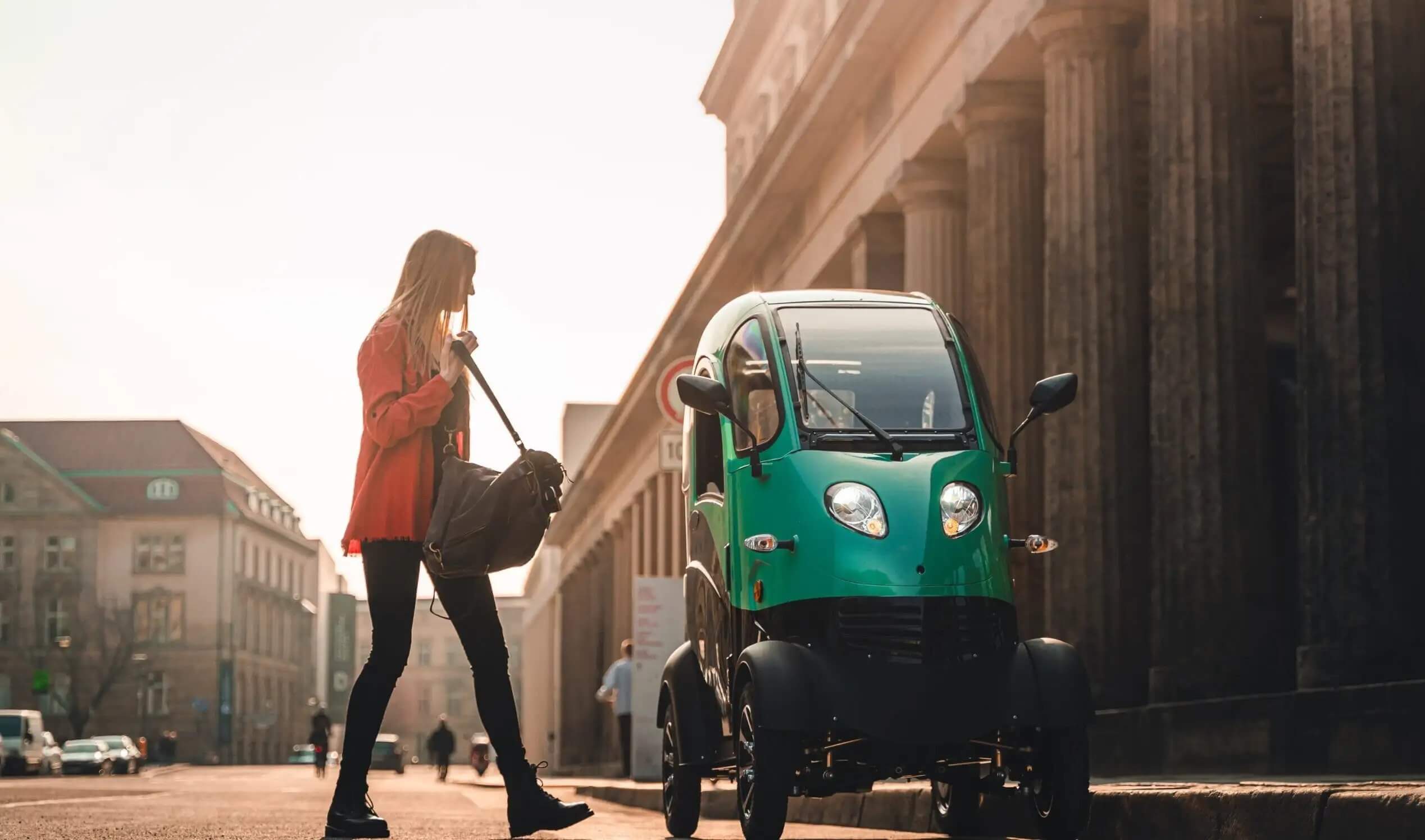 Calling all Berliners! Did you know Enuu is the first micro-mobility service featuring e-pods? Talk about revolutionizing the micromobility industry! Not only can you choose from a bike or a car to get around the city of Berlin, but now thanks to Enuu, you can order the perfect combo with their fun and innovative e-pods. Enuu was already operating in Zürich and Basel and launched 2 years ago in Biel, but now the Swiss vehicle has officially come to Germany.
Current Vehicles | Launched island-based carsharing service | March 2021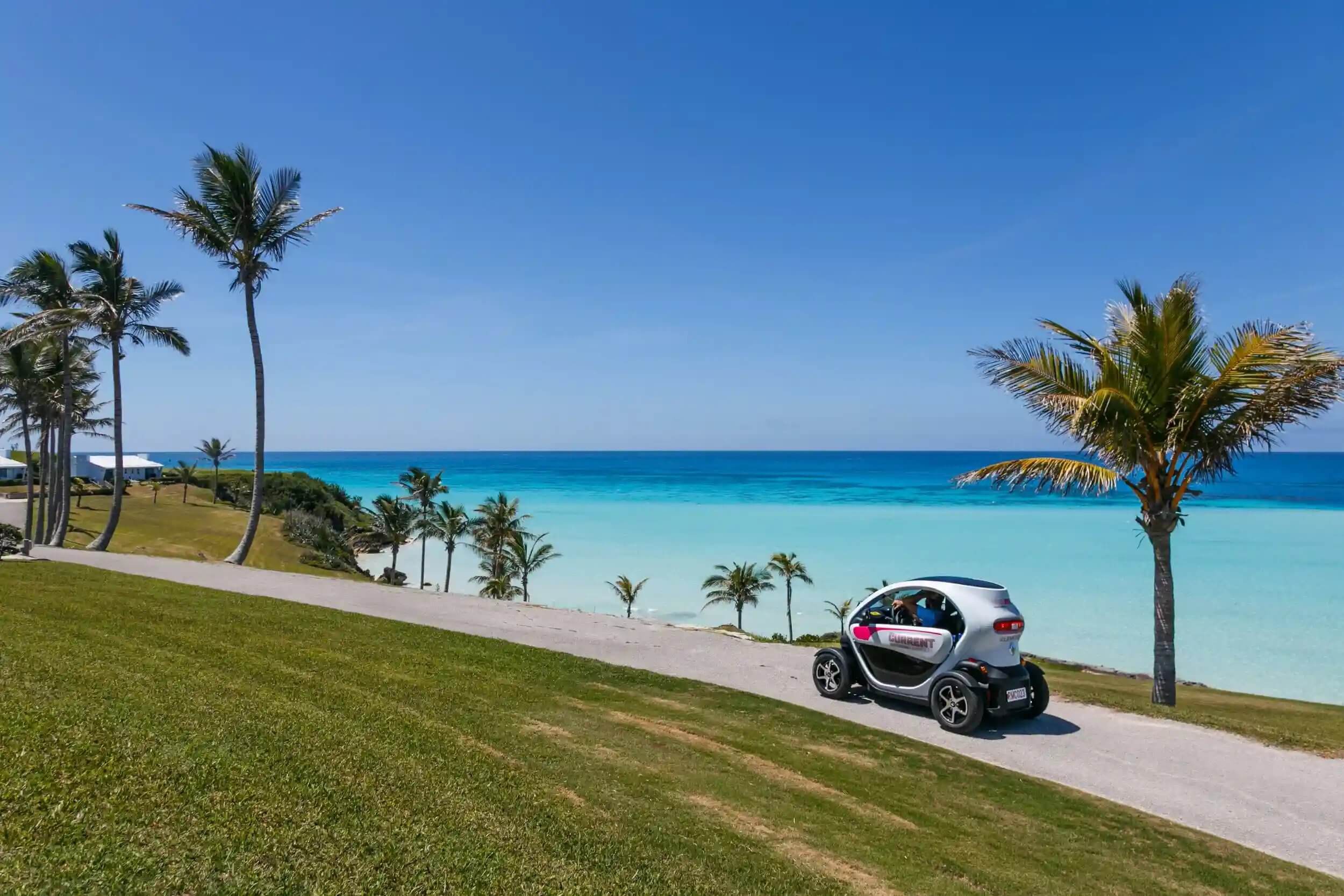 Not only are cities getting the spotlight for carsharing, but sunny islands are also getting plenty of attention! Current Vehicles launched their exciting island-based shared mobility service in Bermuda, bringing significant value to the country's tourism industry with their mini cars, which easily navigates the nooks and crannies of the beautiful island. Who would have thought such a small vehicle could make such a huge impact?
Hello Scoot' | Launched island-based moped-sharing service | March 2021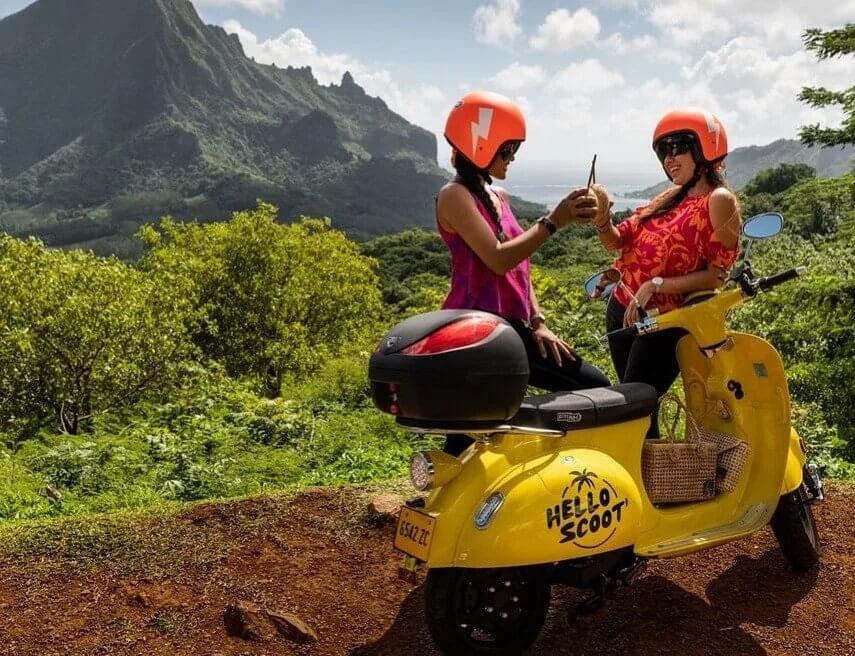 Tired of being cooped up inside after a year and want to explore a tropical island on an electric moped? Of course, you do! Well, Hello Scoot' has done just that by launching Tahiti's very first moped-sharing service. This dynamic, one-of-a-kind operator offers a fully digital, speedy, and efficient user experience for all the island lovers out there!
But wait, there's more!
It is fantastic to take a step back and look at Vulog's impressive client portfolio that we have managed to build due to our innovative, robust, and reliable technology! We take pride in taking on clients whose core values align with ours – a green team is a dream team! – and where working towards a sustainable future is the shared goal of our shared journeys!
Like what you've read? Then hang on tight and keep an eye out for Part 2 of our "Client Spotlight" coming soon!
Vulog, the world's leading mobility tech provider, is proud to power WeShare, WiBLE, Mocean, JOCO, ELOOP, MOL Limo, Free2Move, Enuu, Current Vehicles, and Hello Scoot'.