Free2Move has made impressive accomplishments following its initial launch in 2016: let's dive into how the service has become a true USA carsharing success story.
January 13, 2022 Since Free2Move (Stellantis) started their operations in 2016, the carsharing company has made many significant achievements. Today, with over 2 million users, the company boasts a number of major mobility hubs across Europe and the USA along with attractive monthly subscription and rental offers on both continents.
In fact, the company has been so successful that in just 5 years, it has expanded its services to 6 cosmopolitan cities (Paris, Madrid, Washington, D.C., Denver, Portland, and Austin) with plans of further expansion in 2022. In recent years, Free2Move has been especially successful in the USA, where it continues to meet growing demand across the nation and fill voids left behind by long-forgotten competitors like Car2Go.
A quick look at carsharing in the USA
The automotive and transportation industries are acutely aware of the benefits that new urban mobility solutions such as carsharing or (car) subscription bring to both carmakers and end-users. Carmakers are able to diversify their business model and thus expand into new markets while meeting government-mandated CO2 emission targets; end-users feel like they own a car without the related (financial) hassles involved with insurance, maintenance, parking, etc.
Plus, the environmental benefits are significant: with one carsharing vehicle replacing 7-11 private vehicles, the average GHG emissions per household can be reduced by up to 20%. And less cars on city streets means less congestion, less noise pollution, better air quality, and an overall healthier environment.
Carsharing has, of course, received its share of doubts from critics. The three leading arguments have been low demand, lack of infrastructure, and high operating costs. Yet the truth is demand has never been higher, infrastructure to support carsharing is growing tremendously, and costs can be managed efficiently.
Why carsharing is relevant to Americans
The new mobility market has witnessed aggressive growth in the last few years. Why? A decline in private car ownership across the United States due to factors such as its associated high costs, parking woes, desire to live more sustainably, etc. has propelled users to ditch their gas-guzzler and revert to a variety of new mobility solutions that have infiltrated the market.
And as private car ownership declines in major American cities carsharing continues to emerge as an attractive alternative due to its convenience and affordability. Plus, it is perfectly complementary to micromobility (light electric vehicles i.e. e-bikes, e-scooters) which has in recent years experienced exponential growth in cities nationwide. As of 2020, more than 200 cities in North America have at least one shared micromobility system in operation with a combined 169,000 vehicles.
In fact, a strong mobility ecosystem that offers convenient shared mobility (carsharing and/or micromobility), reliable public transportation, and safe walking spaces virtually eliminates the need for a personal vehicle.
Infrastructure
Infrastructure in American cities is being altered tremendously to adapt to new (and electric!) ways of moving thanks to major private and government investments/incentives. For example, last year (Nov 2021) the current administration signed a $1.2 trillion infrastructure bill featuring a 60% increase in federal funding for transportation alternatives.
Lawmakers have also proposed an expansion of tax credits for electric vehicles with a goal of ensuring EVs comprise at least 50% of U.S. vehicle sales by 2030, with a transition to 100 percent acquisition of zero-emission vehicles by 2035 for the federal vehicle fleet alone.
Plus, a new survey carried out by the U.S. Conference of Mayors shows that more than half of the 103 mayors surveyed considered EVs to be the most promising technology for reducing energy and carbon. All of these initiatives point towards a tangible shift towards new mobility solutions, which include clean alternatives like carsharing.
Why? Simply put, because many carsharing fleets tend to be made up of hybrid and electric vehicles. Therefore, any legislation that promotes clean vehicles (tax credits, charging stations, etc.) is conducive to a strong mobility ecosystem and naturally accelerates carsharing market growth.
Costs
As for carsharing operating costs? They can be efficiently managed with the right business model and technology. A robust, agile AI-powered technology platform that supports any vehicle type, allows creative pricing structures, and addresses both B2B and B2C markets ensures that a carsharing service stays relevant to consumers. It also allows for increased fleet utilization and revenues as well as decreased redistribution-related trips for field agents and idle vehicle time – all of which pave the path towards profitability.
The question is then not so much, how did Free2Move beat the odds? Rather we should be asking ourselves, how did Free2Move manage to dominate the US carsharing market where its competitors simply gave up? Let's first take a look at four cities where America's favorite carsharing service is operating.
Carsharing in Washington, D.C. (The Nation's Capital)
Launch date: October 2018
Solution: free-floating carsharing; "Car on-demand" month-to-month subscription program
DC has made it to the top 3 when it comes to cities with the lowest percentage of vehicle ownership. And in a city where public transportation is quite far-reaching yet individual metro and bus stops lie far apart, carsharing is an excellent mobility resource. For many DC residents and visitors who use Free2Move's service for extended periods of time, often for several days or weeks at a time.
The service is especially popular for running weekly errands or going on mini weekend getaways and creative multi-day pricing and attractive month-to-month subscription help make these trips a reality for locals and tourists alike.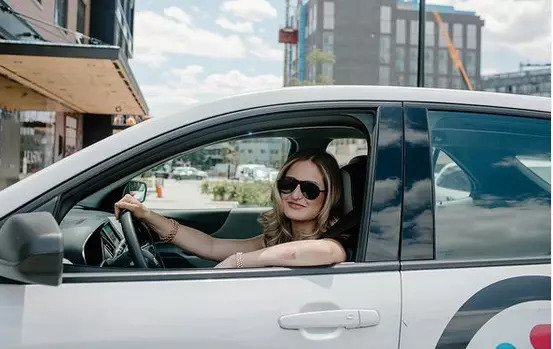 Carsharing in Portland, Oregon (Home to Silicon Forest)
Launch date: June 2021
Solution: free-floating carsharing; "Car on demand" month-to-month subscription program
After its initial launch in the U.S in the Washington, D.C. area and in true pioneer fashion, Free2Move embarked on a westward expansion in Portland, Oregon. The city is quite known for being transit-friendly due to its convenient light rail and reliable and frequent bus service.
Therefore, an effective carsharing service thrown into the mix only brings significant value for residents. It encourages them not to rely on private vehicles, especially if the city can prove it is not needed. The Free2Move carsharing service caters perfectly to Portlanders who need to get from one side of the city to the other, enjoy nearby national parks and forests or simply just enjoy a family trip out.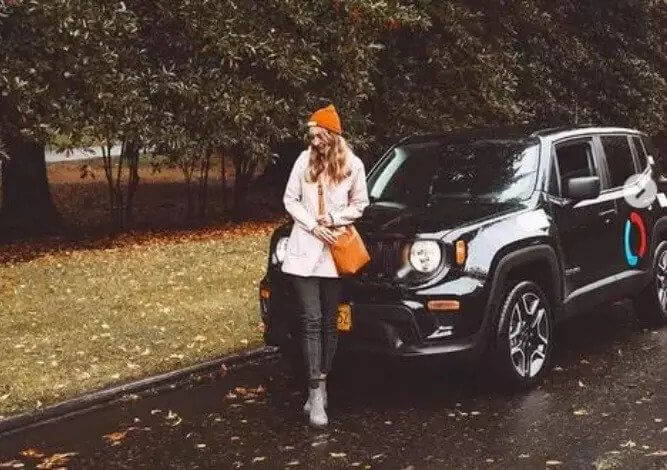 Carsharing in Denver, Colorado (The Mile-High City)
Launch date: October 2021
Solution: Free-floating carsharing
After seeing measurable success across its cities, Free2Move went above and beyond and decided to launch a new and innovative Mobility Hub in Denver, making it the third American city in which to operate its services. As Denver is in the top 30 greenest cities in the United States and is also one of the most walkable cities, Free2Move further supports the city's focus on smart mobility, aiming to complement the people of Denver's daily transit needs.
As getting around by foot is possible in the city, using an instant-access carsharing service is highly beneficial for those who require a quick and seamless solution to getting to a different destination. Not only does Free2Move meet the city's daily needs, but it also offers residents and tourists easy access to the city's nearby Ski resorts such as Aspen and Breckenridge.
Carsharing in Austin, Texas (Where Everything's Bigger!)
Launch date: December 2021
Solution: carsharing and rental (from minutes to up to seven days); "Car on-demand" month-to-month subscription (no long-term commitment, all-inclusive service with cars delivered to the customer's doorstep)
Free2Move's Austin Mobility Hub offers a flexible business model which is perfect for residents and visitors alike while complementing the city's urban transportation system. It's also a convenient option for weekend getaways to San Antonio, Houston, and Dallas. In line with the state's adage, "Everything's bigger in Texas" we can assure you that opportunities to get out of town and relax thanks to carsharing are definitely BIG thanks to Free2Move!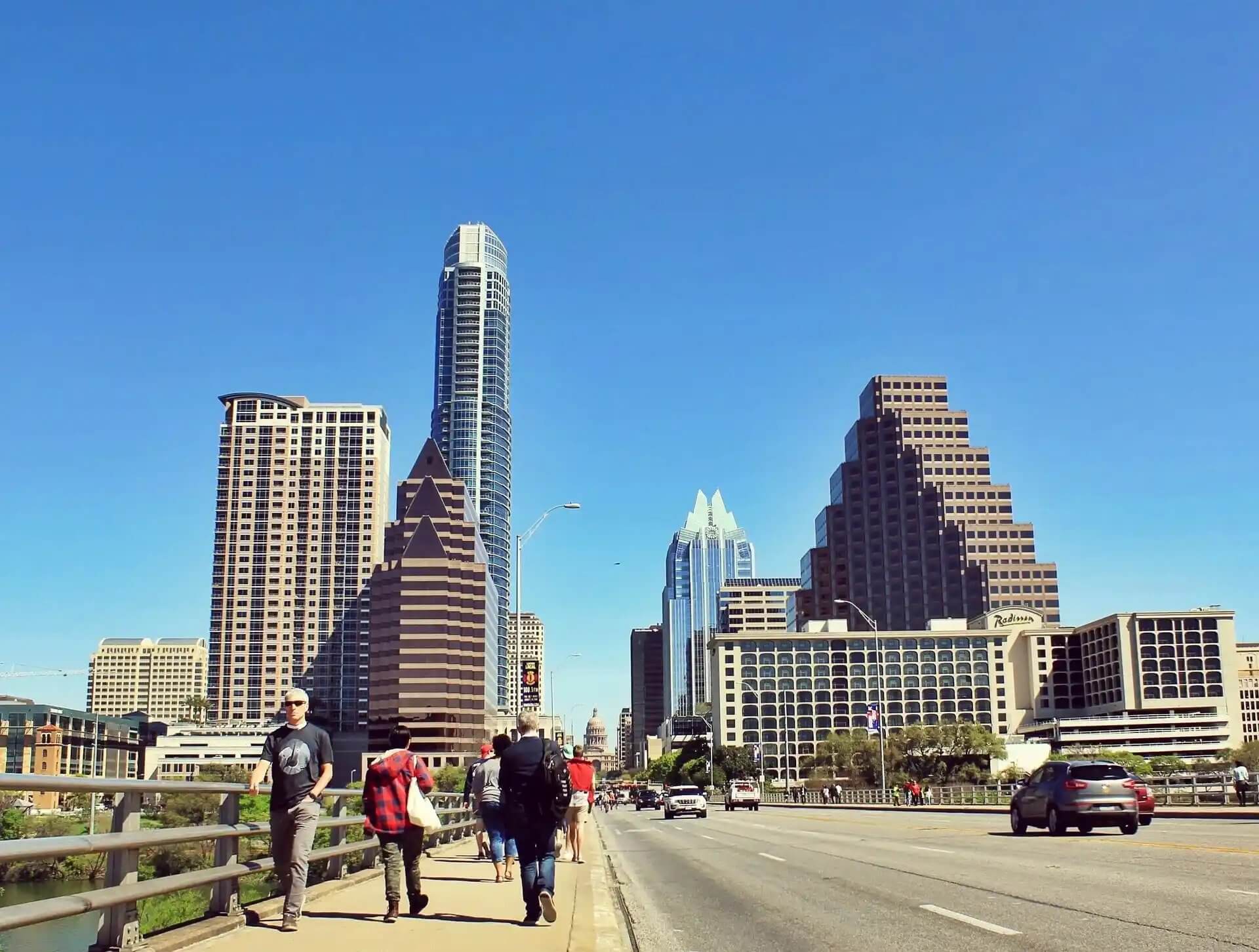 Becoming a carsharing success story
Free2Move took – and has continued to take – a different approach from its competitors. They have progressively diversified their offer (from free-floating carsharing to rental to subscription) in order to appeal to the greatest number of customers possible in any given city, at any given time.
The technology powering their service supports any vehicle type, allows for creative pricing structure, and addresses all markets. This means that as Free2Move expands to more and more cities with various demographics, mobility patterns, and needs, the top-tier carsharing service can adapt accordingly in a seamless and efficient manner.
America's leading carsharing service has certainly lived up to its namesake: being 'free to move' however, wherever, and whenever you choose has allowed Free2Move to become a true carsharing success story in the USA.
After officially launching in 2016, Free2Move has been providing seamless and innovative electric mobility solutions all across Europe and the United States. The service can adapt to all different mobility needs, anytime and anywhere per hour, day, month, or more, all through just one single platform.