Exclusive shared mobility solutions across business campus(es) and/or networks.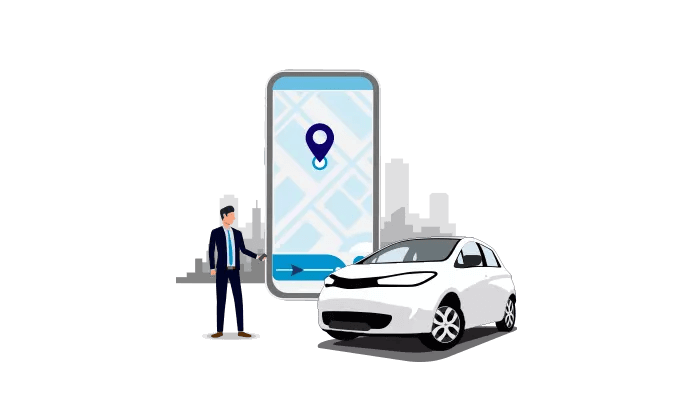 Getting Started
Offer your employees the very best, most diverse mobility packages based on their unique needs. Various vehicles (cars, bikes, etc.) for various use cases mean your employees reduce their dependancy on the traditional company car.
Employee Use Cases Covered
Where do your employees need to travel?
INTRA-CAMPUS
Move within a corporate campus
INTER-CAMPUS
Move between affiliate campuses
HOME-WORK-HOME
Commute between home and work
100% LEISURE
Move around easily outside of work hours
Wide Selection Of Vehicles
Which vehicles are most convenient for your employees?
Competitive Advantage
Meet your business objectives and transform your new mobility policies.
DIGITAL TRANSFORMATION
Digitally connect and control your corporate fleet. Keyless entry and seamless onboarding/booking means you can forget the spreadsheets, keep track of your vehicles while keeping your employees happy and on the move.
REDUCE COSTS
Reduce your Total Cost of Mobility (TCM). Saving time means saving money, so fleet operations and maintenance must be simple and efficient. We make this happen thanks to automated maintenance workflow and service crew dispatch. Plus, leverage data to optimize vehicles and right-size your fleet.
ACHIEVE NET ZERO
Meet carbon neutral goals set out by your company and/or government mandates. Start with reducing your carbon footprint by electrifying your fleets and offering alternative mobility solutions to the traditional company (lease) car.
BOOST YOUR EMPLOYER BRANDING
Increase your employer attractiveness for current and future employees: stay ahead of the curve in adopting new technologies and anticipating employee needs.
Product Highlights
We've got you, your employees, and your vehicles covered. Everyone wins. Find out how below:
EMPLOYEE
Great benefits means happy employees
Easy, keyless digital (or badge) entry via one single app
Simple check-ups, pre and post-trip, and damage reports
Corporate mobility app with seamless onboarding and booking
Numerous vehicle options (cars, bikes, scooters, etc.) with various booking methods (by the minute, month, or longer)
Ability to switch between business and personal accounts where everyone wins: employees get access to vehicles outside of business hours and activities while companies generate new revenue streams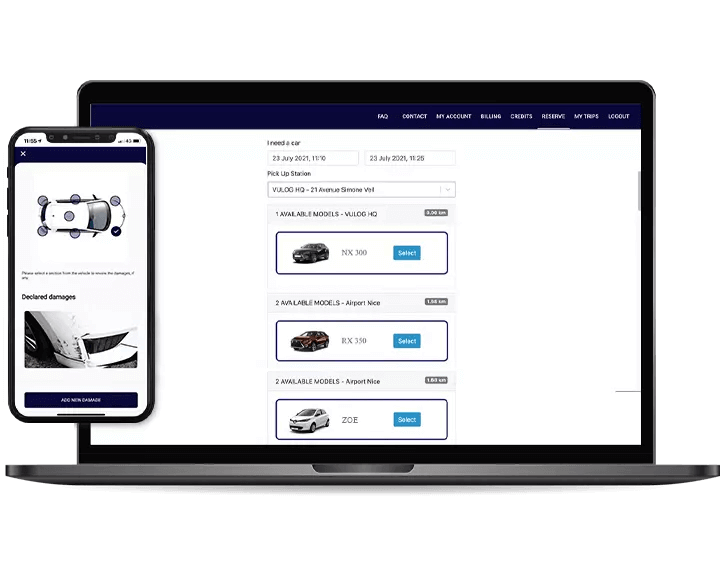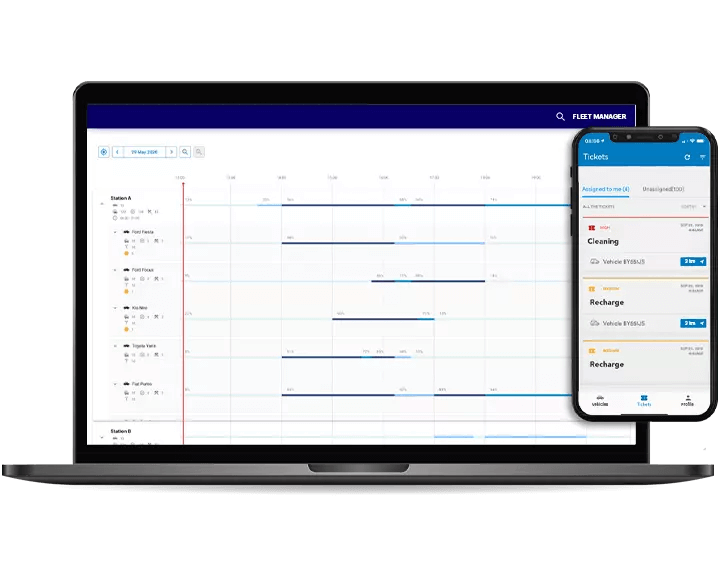 COMPANY
Mobility packages have never been easier to manage
Single point of contact: one dedicated account or product manager.
Multi-modal, all-in-one app: customize Vulog's white-label app with your corporate branding.
Streamlined business processes: from driver identity verification to payment and invoicing.
Automated maintenance workflow: from task distribution to service crew dispatch.
Data aggregation and analyses: real-time vehicle diagnostics, usage reports, and damage detection.
Incentivization and gamification: encourage sustainable mobility as part of your company culture.
VEHICLE
Assets are fully optimized and secure
Mix and match vehicle types for a well-rounded mobility package
Electrified, connected fleets
Vehicle monitoring and diagnostics in real-time
Top security measures including anti-theft protection
Connected key holder and fueling card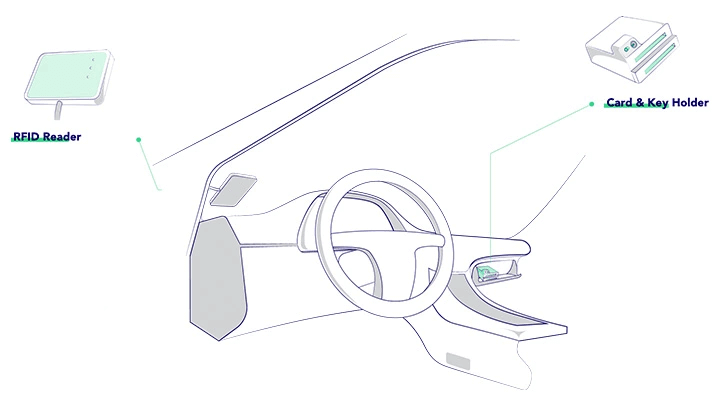 Further Reading
Learn more about how to transform your corporate transportation and mobility strategy!
Ready to get started?
Get in touch and a member of the team will get back to you shortly