Light vehicles to get your users where they need to go quickly and efficiently.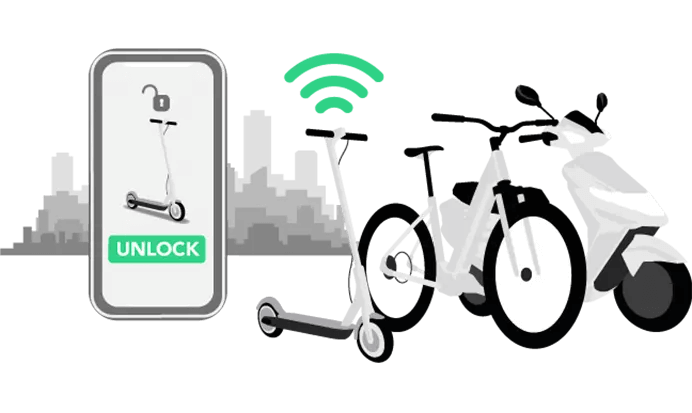 Getting Started
The freedom to pick the light vehicles, booking methods, and pricing you want for your micromobility offer thanks to Vulog's best-in-class technology.
FREE FLOATING / INSTANT ACCESS
Users pick up and drop off vehicles anywhere within a designated area.

MULTI-VEHICLE
Mix various vehicle types (bikes, e-scooters, etc.)

B2B
offer local businesses and their employees exclusive deals.

B2C
address consumers and local communities directly.
Competitive Advantage
Get your micromobility service up and running in record time.
SPEEDY LAUNCH
Launch your service quickly and efficiently in as little as 30 days.
EASY VEHICLE INTEGRATION
You select the vehicle type and brand of your choice and we take care of the rest.
SCALE UP
AiMA, our API-driven mobility platform lets you choose from hundreds of existing integrations and develop new, innovative features, all streamlined from one single platform.
EXPERTISE
15+ years of experience and 50+ services running on streets worldwide means we've mastered the best practices that will save you time and money.
Product Highlights
Whether you're starting out or scaling up, our platform supports your business at every phase of it's growth and development.
LAUNCH
Acquire users and boost utilization
MULTI-SERVICE: Free-floating/instant access, station-based, or a mix of both? Our multi-service platform AiMA adapts to your needs and objectives.
INSTANT ACCESS: Speedy, simplified registration and booking right at user's fingertips for an optimal user branding.
BRANDING MATTERS: customize Vulog's white-label app OR use our APIs to build your own app / integrate our technology into your existing app.
MAKE IT STICK: Your service should stick in user's minds, so leverage marketing analytics to gain key customer pattern insights and business tools to boost user acquisition via mobility plans, referral program, promotional tools, and more.
NO WORRIES: technical support is available 24 hours a day, 7 days a week.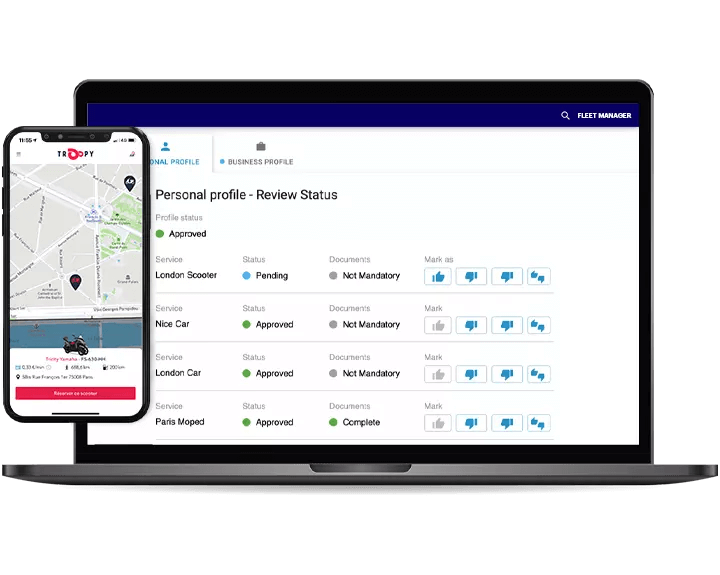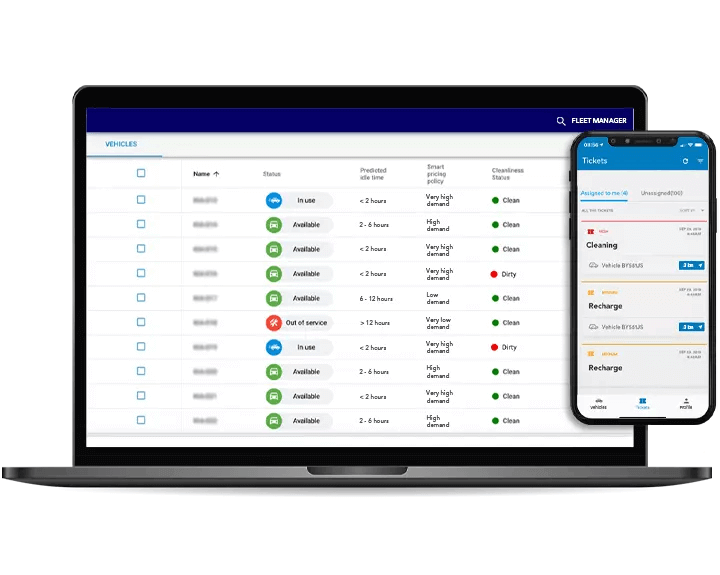 OPTIMIZE
Enhance operations and secure your fleet
SAFETY FIRST: Real-time vehicle monitoring, accident detection, damage management, and digital keyless locking mean your vehicles stay safe and secure.
AUTOMATICALLY PERFECT: Fleet maintenance has never been easier or more efficient thanks to automated maintenance workflow (notifications, task distribution/assignments, etc.), and service crew dispatch.
ZERO HICCUPS: ensure your uptime is at its highest and your fleets are in prime condition thanks to our pristine fleet admin app and optimal average task resolution time.
CUSTOMER-BASED INCENTIVE: Have customers help you maximize your vehicle uptime and achieve your business goals thanks to recharging incentives, smart pricing for fleet redistribution.
EXPAND
Scale your service and address new markets
GO MULTIMODAL Integrate micromobility into your carsharing service.
GO MULTI-CITY Replicate your service in new cities (why not even franchise!) with ease.
TARGET B2B Boost your customer base with corporate accounts.
MaaS OPPORTUNITIES Integrate your service into existing transportation networks.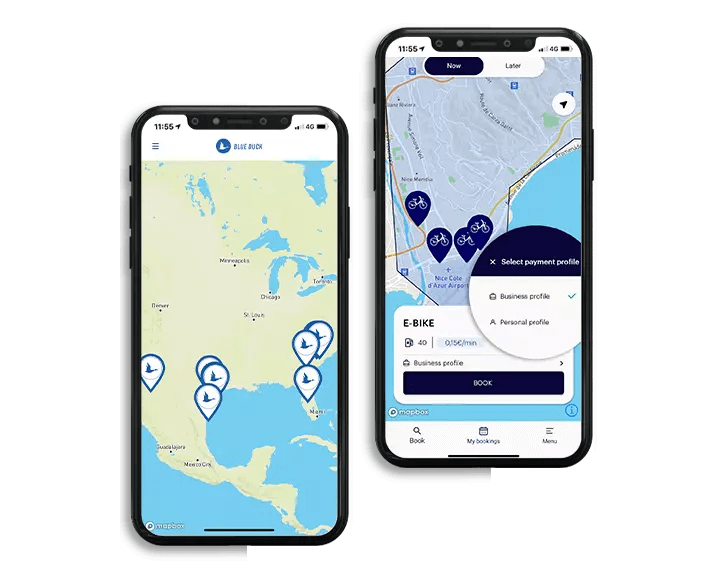 Further Reading
Learn more about micromobility software
Client Testimonials
See what our clients have to say!
Ready to get started?
Get in touch and a member of the team will get back to you shortly