Goodbye paperwork, hello digital transformation!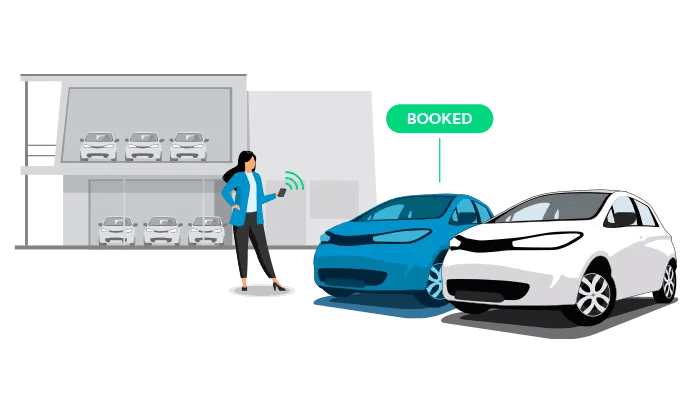 Getting Started
Future-proof your business and reach new market segments thanks to Vulog's best-in-class technology.
Diverse Target Segment
Take your business to the next level by reaching new audiences

B2B
Offer local businesses and their employees exclusive deals

B2C
Address consumers and local communities directly
Competitive Advantage
What makes us stand out
DIGITAL TRANSFORMATION
Connect your fleet and digitize the entire rental process – from onboarding to registration to booking – so that you can keep your vehicles and users moving within minutes instead of hours.
HASSLE-FREE USER EXPERIENCE
Keyless entry and seamless and digital onboarding/booking right from a smartphone means you eliminate wait time and red tape for you and your customers.
BEYOND CLASSIC RENTALS
Generate new revenue streams by exploring new booking methods. The result? By expanding your business spectrum you address new travel patterns, cover new market segments, and grow a wider customer base.
REDUCE COSTS
Reduce your Total Cost of Mobility (TCM). Saving time means saving money, so fleet operations and maintenance must be simple and efficient. We make this happen thanks to automated maintenance workflow and service crew dispatch. Plus, leverage data to optimize vehicles and right-size your fleet.
Product Highlights
Whether you are looking to launch your rental service, integrate a set of tools to optimize your day-to-day operations, expand your service to address new markets, or all of the above, our platform supports your business at every stage of its digital transformation.
CONNECT
Digitally connect your fleet
Digitally connect and control your fleet.
Easy, keyless digital entry via one single app.
Fully digital check-in experience, from automated onboarding to easy vehicle pick-up, all done from the user's smartphone.
Streamlined business processes: from driver verification to payment authorization to invoicing.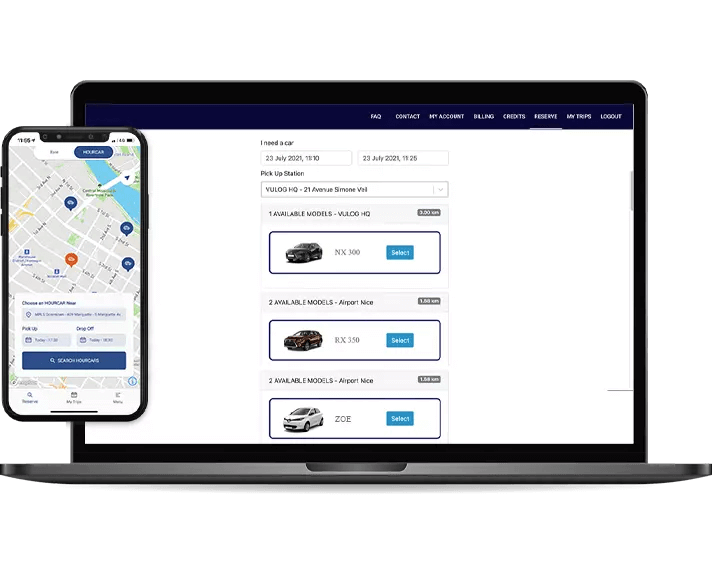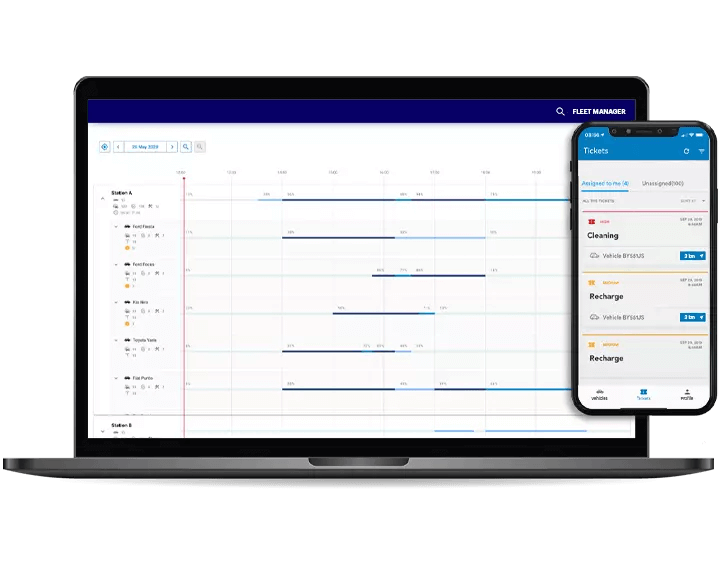 OPTIMIZE
Digitally control your rental operations
Real-time vehicle monitoring, geolocalization, remote digital locking/unlocking, and vehicle immobilization to ensure that your vehicle is safe at all times.
Monitor and control driver and fleet agent activity in real time.
Automated maintenance workflow: from task distribution to service crew dispatch.
Data aggregation and analyses: real-time vehicle diagnostics, usage reports, and damage detection.
EXPAND
Explore new markets
Offer subscription services for long-term rentals, a flexible alternative to traditional leasing
Provide exclusive VIP service for higher end clientele
Boost your customer base with corporate accounts.
Add cities to your current offering and/or start a franchising network.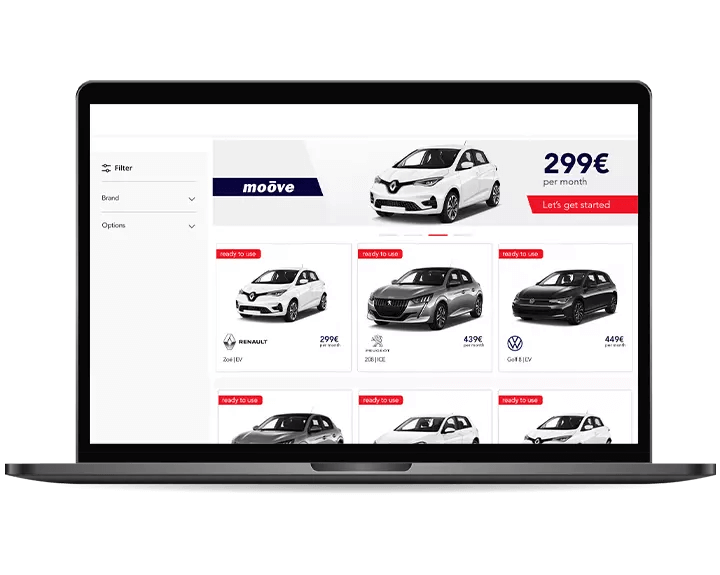 Ready to get started?
Get in touch and a member of the team will get back to you shortly