With large electric vans now being as sustainable, easy-to-drive, and noise-free as any other electric vehicle, major shared mobility services have recently diversified their fleet and increased their revenue by "going XL".
January 21, 2022 The "XL" has been a major trend over the last year in shared mobility and is definitely here to stay. Vehicles are going bigger as market demand grows stronger and more diversified. As our Customer Success Director Fabien Rebiffé puts it-
Recently we've observed operators infleeting vans for a number of use cases: dedicated offers for B2B customers with specific needs (mining/energy industry), enlarged offers to address B2C needs (home furniture shopping), and offers built exclusively on vans (long-distance, one-way rental). People who have switched from personal car ownership to car sharing appreciate that their mobility provider can now also meet this specific need to move large items around.

Fabien Rebiffé

Customer Success Director, Vulog
So who are some of the major XL players making big waves? Let's take a look at three of them below:
Budapest's largest Carsharing service gets even bigger
MOL Group, one of Europe's largest oil and gas companies, successfully jumped into the shared mobility market for the first time with its launch of MOL Limo, Budapest's largest free-floating carsharing service. After its initial launch in 2018, the Hungarian operator has increased its fleet size to 450 vehicles, offering various types of vehicles, including the Smart EQ ForTwo (2-seater), electric Volkswagen eUp!s, BMW i3, Mercedes-Benz, hybrid Fiat500, and more.
The diverse range of vehicles already covered numerous mobility needs, including short trips with just two people getting around or longer trips such as family road trips. However, after hearing their customers' requests, MOL Limo recognized a specific need within the market – their customers needed vans for those much-needed IKEA trips and simply for transporting larger goods that is quite a challenge in a normal-sized car.
The solution for those essential trips? The Opel Combo Cargo! More commonly known as 'The XL' – the name certainly speaks for itself! With three seats, excellent parking radar, and a spacious cargo area specifically designed for carrying large goods, users no longer have to worry about moving oversized household items, instruments, bikes, and even sports equipment.
What's more, the XL is 100% electric, so users can get their IKEA fix while still reducing their carbon footprint.
Not only have MOL Limo addressed and conquered a need for their users, but they have gone one step further and joined forces with IKEA to offer dedicated parking spaces for their XL customers. Users in Suroksar or Budaörs who are looking to freshen up their home or need to return an unwanted large item can reserve one of the XLs via the MOL Limo app and park in a dedicated IKEA parking spot. Perfect for those busy weekends when everyone decides to redecorate their homes.
By diversifying its offer, MOL Limo aimed to meet its customers' needs based on their unique travel needs no matter the day, week, or year by adding The XL to their already vast fleet. Currently offering eight XLs, yet with the intention of infleeting many more due to the high demand, MOL Limo is undoubtedly scoring high with meeting all mobility needs.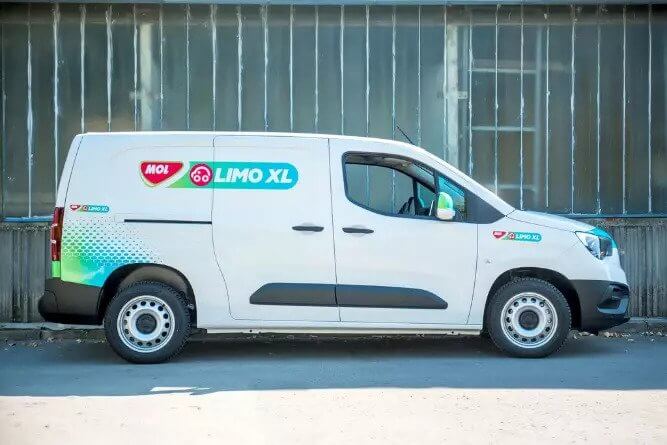 Want to move with Free2Move?
Another operator branching out of its offer is Free2Move Spain, with the roomy and convenient Citroën Berlingo. The Stellantis Group has always strived to offer complete freedom of movement through its carsharing service, Free2Move, so there is no surprise the OEM added vans to their fleet to cover more mobility needs.
With the addition of the electric Citroën Berlingo, users in Madrid can move houses hassle-free while keeping their carbon footprint to a minimum, and an added bonus – users can rent the electric van for the whole day for just 49 euros!
Free2Move Spain scored high with their users by offering vehicles that can meet their usual daily needs and can now meet their specific moving needs. The first struggle with moving is always finding the appropriate mode of transport, and Free2Move provided a solution through just a simple click!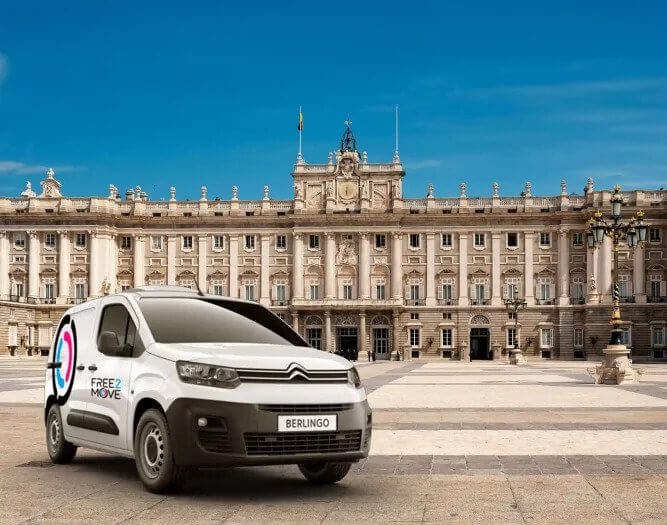 EVie, Jersey's Shared Mobility all-rounder: electric cars, bikes, and now vans!
Last but certainly not least, EVie, operating in Jersey, has also hopped on the band-wagon – or more fitting to say, van-wagon – by adding vans to their service. Islanders created EVie with the intention for it to be used by islanders who care deeply about the future of their planet. Since the creators of EVie already share something in common with their users – living on an island – naturally, they noticed the need for a larger vehicle for moving around the island.
With the addition of the Nissan e-NV200, this electric commercial vehicle is ideal for any individual or business, whether you're a fleet manager or small enterprise. Not only does it have rapid charge capacity and extended driving range, but the electric vans offer a lot of cargo space (4.2 meters square to be exact), perfect for moving, furniture shopping, or simply a trip to the recycling center!
Whether one wants a bike to ride on the beach, a car to run errands, or now, a van to move furniture around, EVie has its users covered by offering an array of vehicles according to their diverse needs.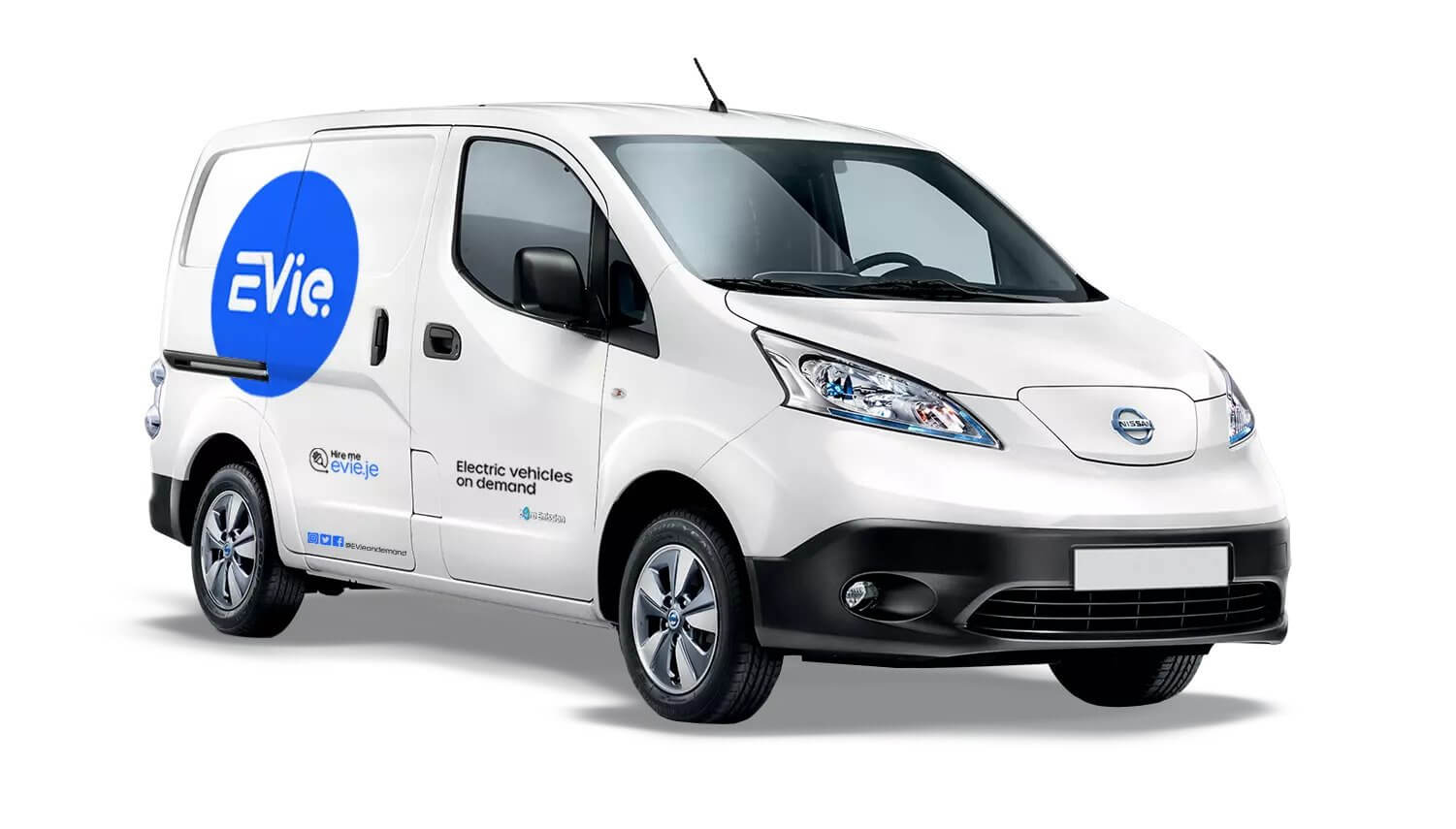 Diversifying your shared mobility service with larger vehicles
So, are you ready to go XL? Inspired to infleet larger vehicles into your service? Reach out to us today! You can also check out City Drop's Shared Journey on our blog, France's favorite van rental service.