VEHICLE SUBSCRIPTION SOFTWARE
Subscription
Vehicles on-demand. It's that simple.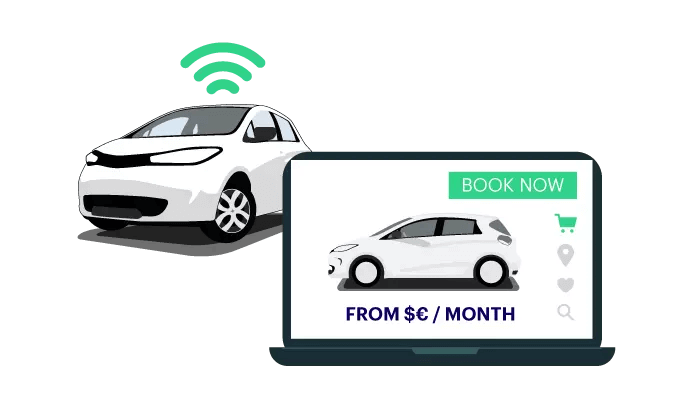 Getting Started
Offer users monthly subscriptions, no strings attached!
Flexible Business Model
Customize your user's subscription plan
SHORT-TERM COMMITMENT
Users subscribe to a car for a designated amount of time
MONTH-TO-MONTH
Users subscribe to the car of their choice on a month-to-month basis
VEHICLE SWAP
Users subscribe and swap out vehicles periodically as they wish
Diverse Target Segment
Adapt your service to your target audience

B2B
Offer local businesses and their employees exclusive deals.

B2C
Address consumers and local communities directly.
Competitive Advantage
Time to subscribe to the idea that new mobility is transforming the automotive industry thanks to Vulog's best-in-class technology – don't get left behind!
STAY AHEAD
…of the curve! Don't just adopt new technological advances. Stay on the cutting edge by offering vehicles on-demand.
STAY BUSY
Car isn't running? Put idle assets to work for you thanks to a subscription's simple, low-touch business model.
STAY FLEXIBLE
…all year round! Allow users to renew subscriptions to their favorites as long as they want, based on their needs.
SCALE UP
15+ years of experience means we've mastered the best practices that will help you grow your business.
Product Highlights
Whether you're looking to launch a new service or integrate subscription offers into your current service, Vulog's best-in-class technology helps you achieve and exceed your business objectives.
CONNECT
Revolutionize vehicle ownership
Fully digital user experience featuring simplified and automated customer on-boarding, intuitive booking method, and e-consent process.
Customize Vulog's white-label app OR use our APIs to build your own web app or integrate our technology into your existing app.
Increase customer loyalty with VIP services, free trials, and a flexible pricing module.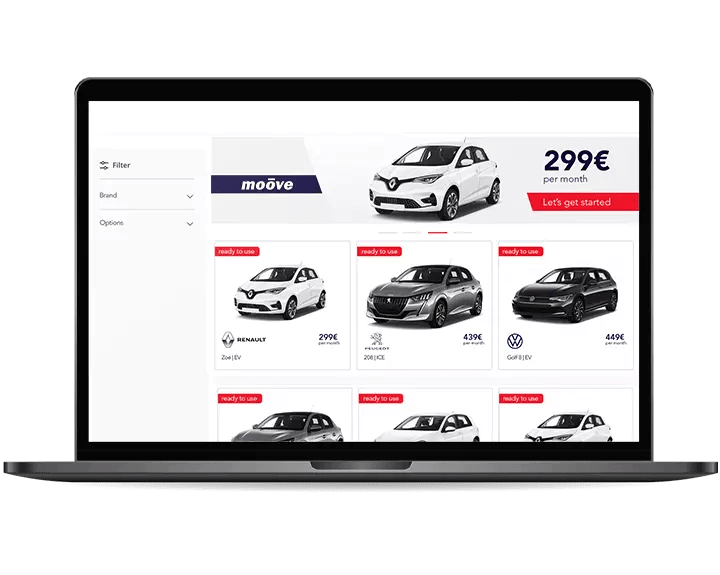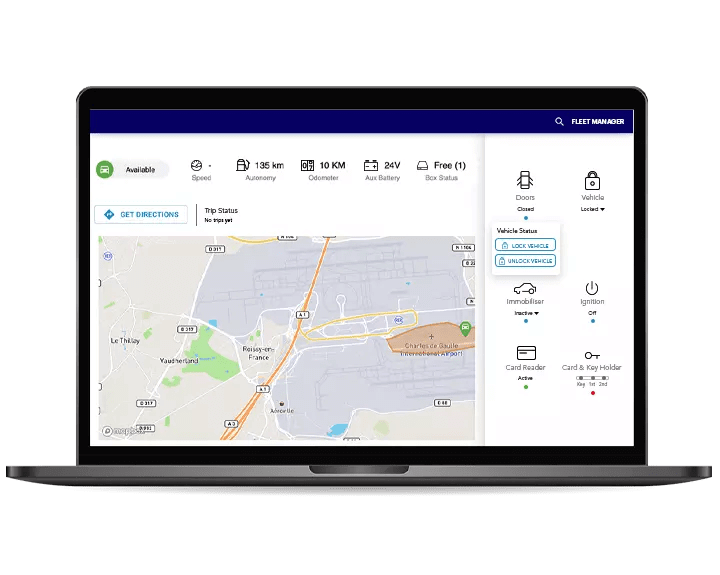 SECURE
Minimize risks to ensure your assets stay safe at all times
Keep your vehicle safe at all times thanks to real-time vehicle monitoring, geolocalization, remote digital control, and vehicle immobilization
Safe and reliable recurring payment process
Ensure efficiency with dynamic damage reporting as well as automated customer onboarding and assessment processes
OPTIMIZE
Maximize profits and expand your business horizons
Go multi-service: combine multiple services adding carsharing, car rental, etc.
Go big or go home by scaling your service with multi-market and franchise tools
Take advantage of Vulog's state of the art "Fleet Operations Suite" to automate maintenance and concierge tasks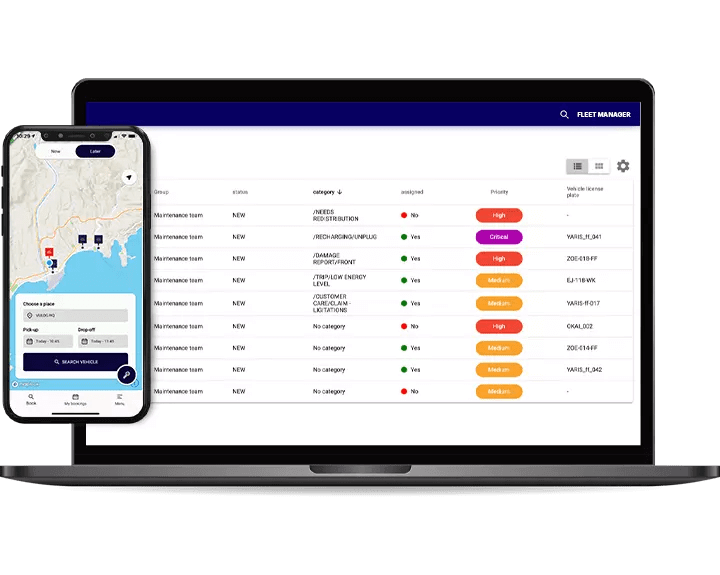 Further Reading
Learn more about subscription
Ready to get started?
Get in touch and a member of the team will get back to you shortly